Upstate NY Nature Hikes, Agri-Tourism, and Farm-Based Destinations Around Saratoga-Lake George
We encourage guests to take advantage of the many local activities within minutes of the farm.
Seasonal Events
Washington County Fair is New York's #1 Agricultural County Fair. Annual celebration of agriculture and community. Carnival, livestock, motor-sports,
entertainment, and displays. Just minutes from Lant Hill Farm.
The Cheese Tour with several of the area's best artisanal cheeses made right here in Argyle, is a free drive-yourself of local award winning cheese makers centered in beautiful Washington County. Just down the road and around the corner from Lant Hill Farm B&B.
Southern Adirondack Fiber Festival is an annual festival in celebration of natural fiber arts. From early farm days, one can see how sheep, llamas, goats, and rabbits were used in making fibers.
Annual Tour of the Battenkill Bicycle Race: Every spring holds North America's largest Pro/Am road cycling race in Washington County. Whether at race time or not, there are great roads for bicycle riding from Lant Hill Farm B&B.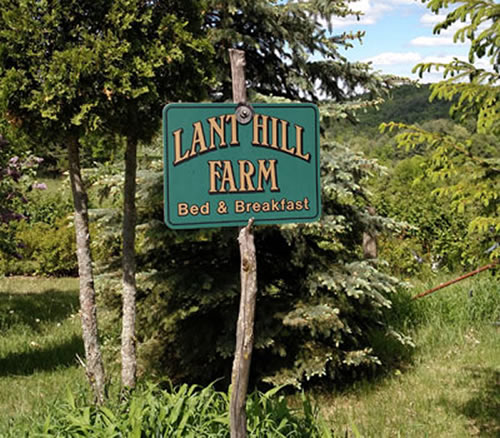 Agri-Tourism:
Lant Hill Farm offers its guests lots of opportunity to delve into the world of local agriculture. We grow many of the foods served for your breakfasts. We also market products such as garlic, potatoes, maple syrup, grassfed beef, both egg and meat chickens, and more. However, we do not do it all. Below are a few things you have to leave the farm to experience.
Alpacas of Breezy Hill Ranch is so close you can almost touch it from Lant Hill Farm B&B. Call ahead for a tour and meet their friendly alpacas.
Argyle Brewing Company, LLC is an award winning craft brewery located in the town just south of Argyle, which oddly enough,  is a "dry town".
Battenkill Fibers Carding and Spinning Mill is a commercial fiber processing facility. See how fleece is sorted, washed, and picked. Shop at the factory store.
Betterbee is one of the nation's biggest sellers of beekeeping supplies. Located in the next town, it is easily accessible from Lant Hill Farm.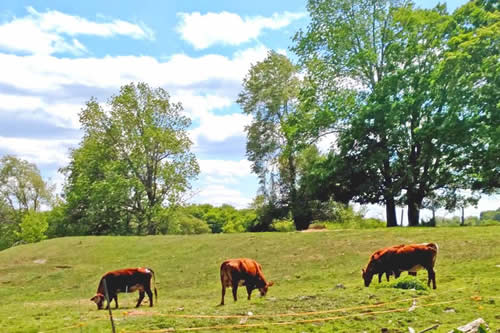 Sports and Recreation
Washington County is known for its rural culture with country recreation activities available close by. Cool off in a lake or swimming hole, bicycle or hike trails or around the block. Some of the best fly fishing in the world can be found on the Battenkill.
Fun Things to do!
Fly Fishing
Cycling
Hiking
Swimming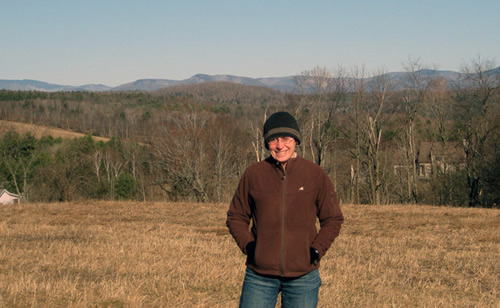 Parks and Nature
A trip into Lant Hill Farm in Washington County can include your kayak, canoe or raft. Washington County's prominent waterways and lakes include the Hudson River, Lake George, Lake Champlain, the Champlain Canal, Cossayuna Lake, Summit Lake, Lake Lauderdale and more.
The Feeder Canal is a seven-mile Linear Park bringing water from the Hudson River to the Champlain Canal and is accessible by water, foot or bike.
The Champlain Canal in Washington County has many opportunities for docking boats while traveling along the canal.   
NYS Boat Launches in Washington County in and around the Argyle – Salem town boarders are Carters Pond's, Cossayuna Lake and the Moses Kill each with a NYS boat launch area.
Washington County owns and operates two parks; Huletts Landing and Lake Lauderdale.
Hebron Nature Preserve, just minutes from Lant Hill Farm, has a one room school house and 125 acres of forest, streams and wetlands with two and a half miles of trails. See wildlife such as otter, beaver, deer, muskrat, owls and other indigenous wildlife.
The Hiking Trail at New Skete Monastery includes their churches, gardens, bell tower, and hiking trail which are open for self-guided tours, Tuesday through Sunday, closed Monday.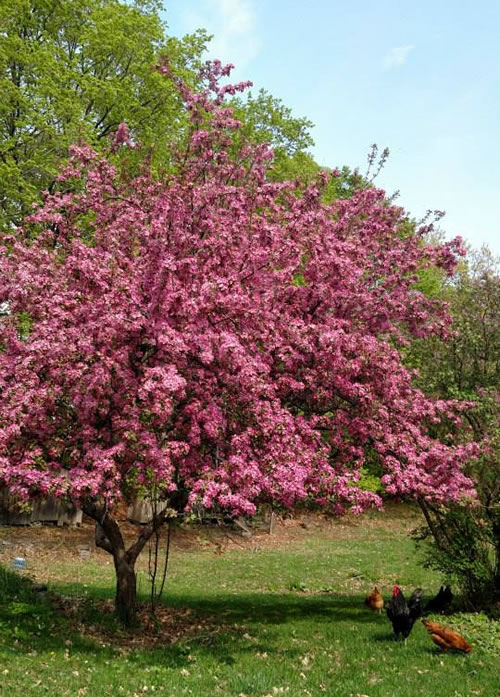 Heritage
Washington County is "one" of the birthplaces of the United States Navy
Washington County is considered the "spiritual home" US Rangers with Rogers Island on the Hudson River in Fort Edward, NY.
Solomon Northup story – made into an Oscar winning movie has roots here
Susan B. Anthony – Childhood home
Underground Railroad
Covered Bridges
Slate Valley
Rice Seed Company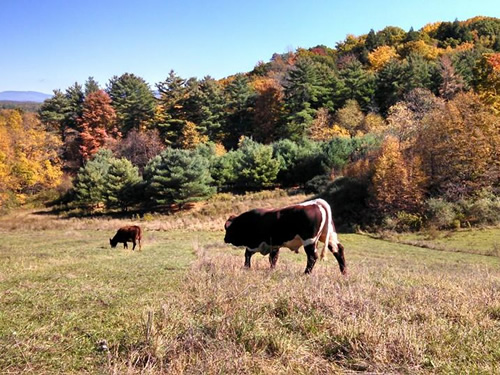 Arts and Entertainment
The rural landscape of Washington County is home to a wide variety of accomplished performing art centers and presenting organizations with classes and programming available for adults and children. The magical performances take place in unusual places – converted barns, Century old Opera Houses, an 1840 Church, a Prison, and a dairy farm.
Fort Salem Theater is a performing arts venue, including a magnificent cabaret which features performers from film, television, and Broadway, and a Mainstage which specializes in musical theater productions. Lant Hill Farm is 10 miles away.
Little Theater on the Farm is just on the other side of town from Lant Hill Farm. It has been providing a space for theatrical performances, live music, parties, and even the odd historical reenactment.
Salem Art Works is an art center and sculpture park dedicated to contemporary art within the region. A perfect stop between Gardenworks and Steiningers.
Music from Salem, Inc. a few minutes from Lant Hill Farm, presents an imaginative mixture of traditional and new chamber music repertory.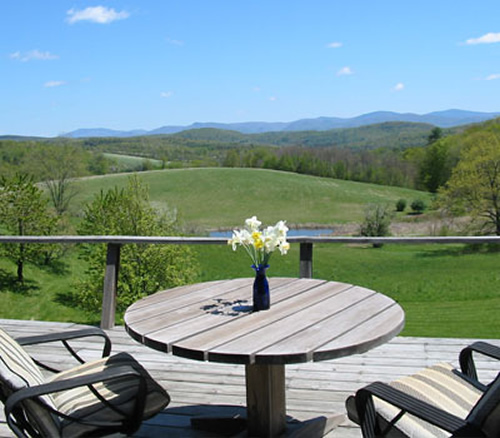 Day Trips
For those who are interested in taking a day-trip to Lake George or Saratoga Springs, both can be reached within 30 – 40 minutes.
But with views like these, you may never want to leave the farm!